---
The Customer Journey Plan Summary provides an overview of how your plan supports your customer journey.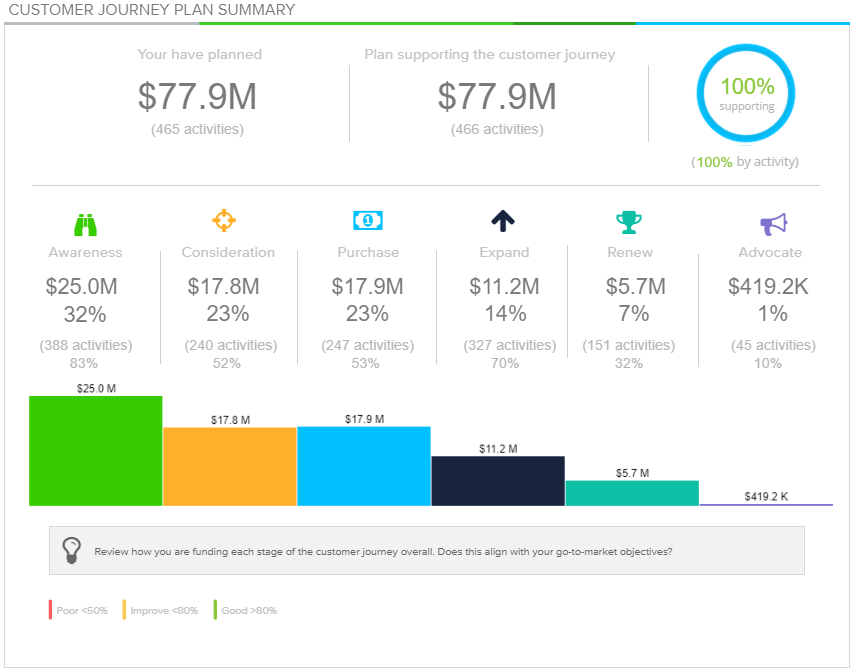 Tip: Customer Journey is a multi-select attribute on the details panel, meaning you can enter multiple values and assign importance by percentage breakdown for each activity.
Insights Explored
The Customer Journey metric is tracked on the details panel and allows for a comparison of how your planned campaigns support each step of your customer journey. At each stage, you can see an aggregate total of all campaigns amounts that are tagged to that stage, as well as a percentage contribution and the total number of activities tagged to that stage. This overview allows you to easily see which stage of your customer journey has the greatest associated planned spent.
Where Does the Data Come From?
Required Features: Budget Planning, Customer Journey Attribute on the Details Panel.