---
The Strategic Alignment Health Check focuses on Objectives allowing you to easily see where data is missing to get an accurate view of your Strategic Alignment.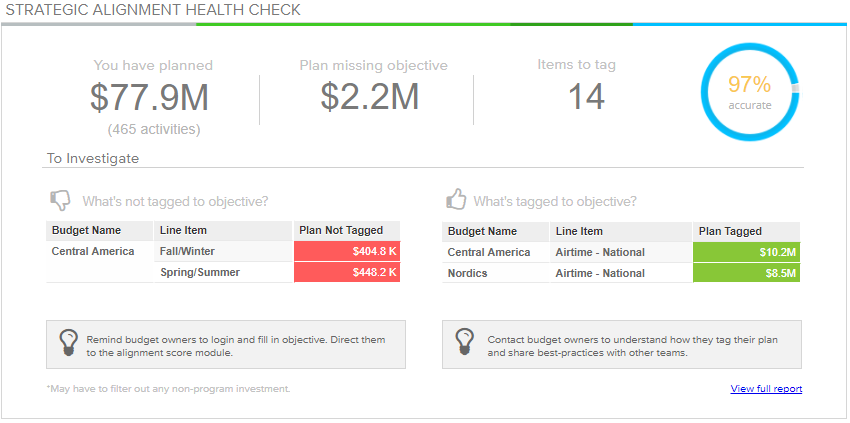 Insights Explored
Missing details prevent accurate reporting for Strategic Alignment, as all Activities should be connected to an Objective for accurate reporting. The module displays the number of Line Items that are missing an Objective as well as associated dollar value to get a sense of how much money is not being shown in the alignment score.
You can investigate which line items that are "not tagged to objectives" and easily navigate to the budgets to tag the activity.

Where Does the Data Come From?
Required Features: Forecast column, Details Panel, Strategic Alignment.