---
The Pipeline Planning Health Check looks at how many activities are missing data entry for estimated marketing qualified leads (MQLS) to calculate the accuracy of expected outcomes.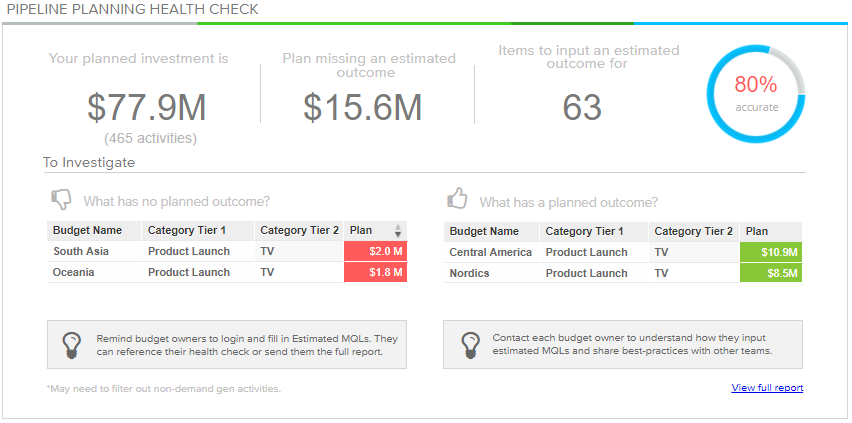 Insights Explored
You can easily see which activity plans are on track and those which require additional data entry to provide more accurate predictions of expected outcomes.
Where Does the Data Come From?
Required Features: Activity Investment Planning, Returns Planning, and Impact Modeller.